1957 Oldsmobile Factory Air A/C Manifold Diffuser 98, 88, Starfire, Fiesta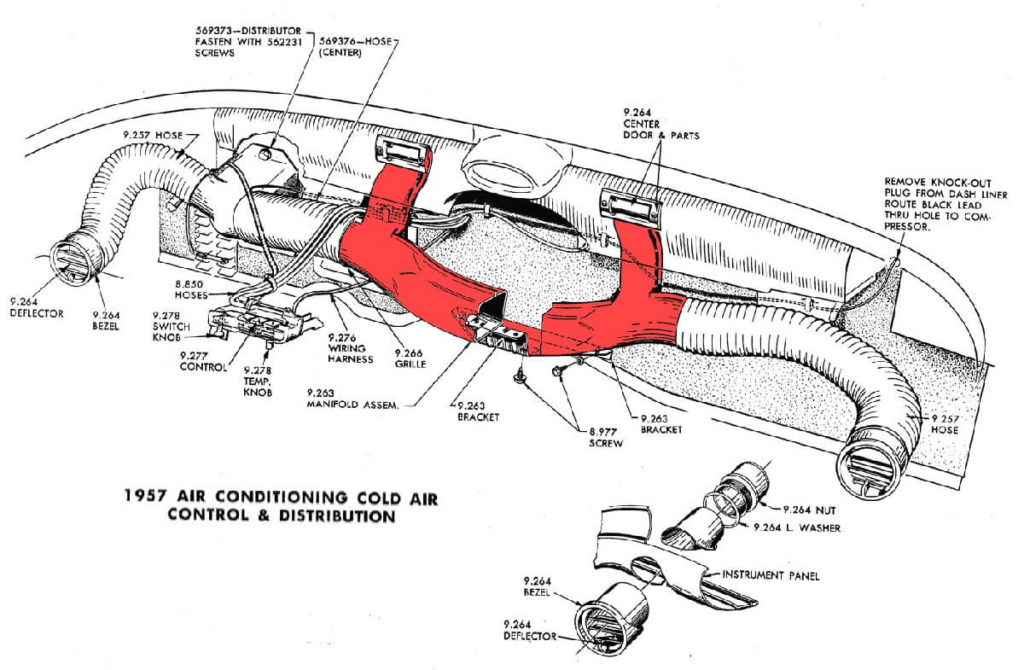 We have a few 1957 Oldsmobile under dash Manifold/diffusers for any 57 Oldsmobile with Air Conditioning. This is a 1-year-only piece. This is more than rare; it is impossible to find! I looked for more than 6 years for a piece like this, and then when I found one, it was a mess.
Since I am restoring 57 Oldsmobile's with air conditioning, I had an a few extras made. This piece is made out of formed plastic, not card board or hard board, and it fits all 1957 Oldsmobile models perfectly. Included are the metal clips to attach both to the upper dash and back of the dash.
To place an order, please see the listing in our Parts for Sale.